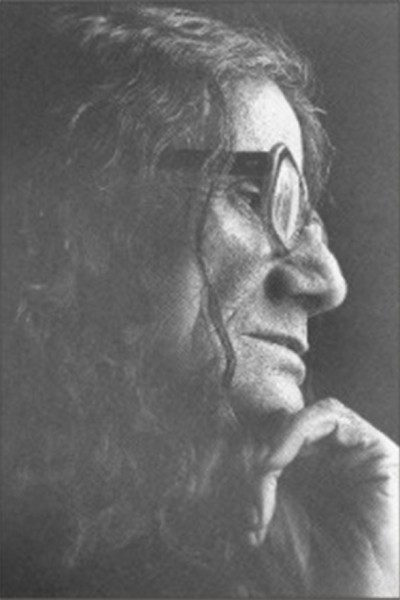 SM Sultan is one of the most legendary and one-of-a-kind figures of Bangladesh. SM Sultan, born as Sheikh Mohammed Sultan, was an exceptional artist, having had his artwork exhibited with world-renowned names like Pablo Picasso, Salvador Dalí, Henri Matisse, John Brack, and Paul Klee. His work has been loved and appreciated by countless throughout the years. The versatility and philosophy behind them, along with his unconventional personality, makes him the icon he is today.
SM Sultan was born in 1923 in Narail, Bangladesh. He started showcasing his brilliance for art at a young age when he'd sketch the construction sites at his father's job. He always dreamt of attending art school in Kolkata but due to the financial limitations of his parents, he was unable to fund his education. But in a twist of luck, he received financial aid and was able to get into Calcutta Art College.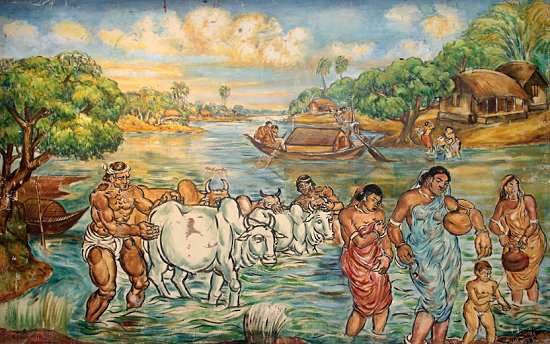 But, Sultan realized he was not being the biggest fan of being confined by authoritative rules and he dropped out of college just a year prior to receiving his degree. Instead he chose to travel to explore more of the world. His canvases were evidence of that, filled with miscellaneous scenarios of various destinations. His artworks of those times were exhibited in several places including Simla, Lahore, Karachi, New York, Washington, Chicago, Boston and London.
In 1953, leaving behind his fame in the West, Sultan came back to Bangladesh and settled down in his hometown, Narail. Despite his riches, he chose to dwell in a deserted house near the Chitra River. He isolated himself from society, living with his pet cats and snakes for the coming years. This is what earned him the reputation of being unusual and, even, eccentric.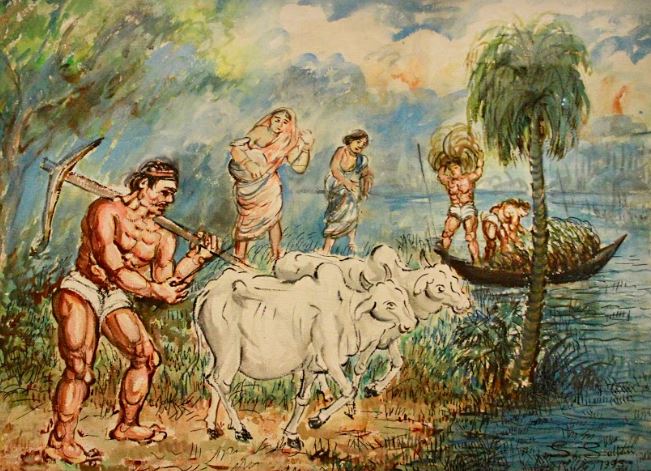 Sultan picked up his paintbrush again and, during the 1970s and 80s, created his most notable works. He painted malnourished, bony farmers as strong, muscular and powerful. He saw these hard-working individuals by their inner vigor, for they are the ones who keep the lands alive with their robust hands. As described by him, his paintings of the ordinary population of Bangladesh, a.k.a. fishermen and women, labourers, farmers, are representations of their energies rather than their physical attributes. His work portrayed just how dedicated and tenacious the workers of our country are.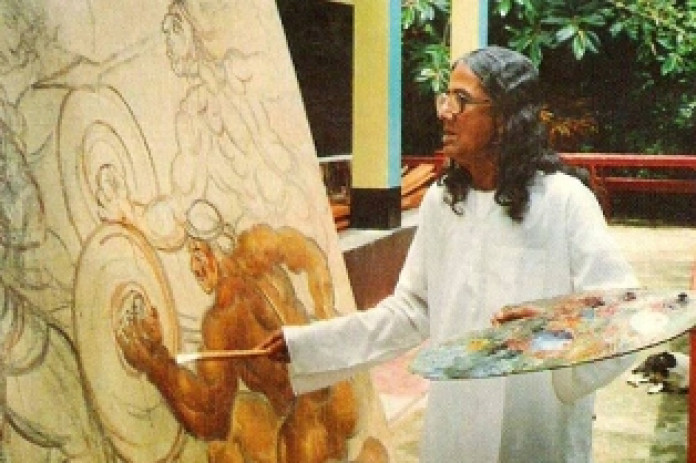 He won numerous awards for his works, including the Ekushey Padak in 1982, the Bangladesh Charu Shilpi Sangsad Award in 1986 and the Independence Day Award in 1993. He was also named "The Man of Asia" in 1982 by the University of Cambridge. 
Sultan took his last breaths at his home in Sonargaon in 1994. Even if he is gone, he is never to be forgotten. He has left behind a legacy to be awed at, filled with prolific examples of extraordinary artworks.
Images Collected From Google
Contributed by Tanzeem Hossain