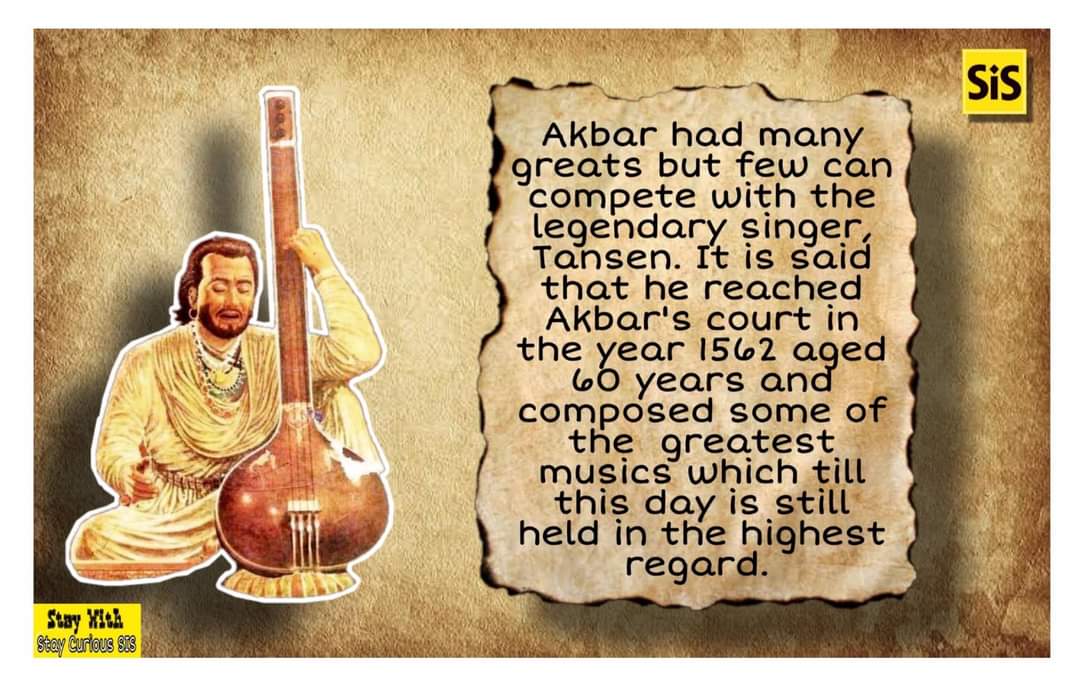 Tansen, also referred to as Tan Sen or Ramtanu, was a prominent figure of Hindustani classical music. Born in a Hindu family, he learned and perfected his art in the northwest region of modern Madhya Pradesh. He began his career and spent most of his adult life in the court and patronage of the Hindu King of Rewa, Raja Ramchandra Singh, where Tansen's musical abilities and studies gained widespread fame. This reputation brought him to the attention of the Mughal Emperor Akbar, who sent messengers to Raja Ramchandra Singh, requesting Tansen to join the musicians at the Mughal court. 
Tansen did not want to go, but Raja Ramchandra Singh encouraged him to gain a wider audience, and sent him along with gifts to Akbar. In 1562, about the age of 60, the Vaishnava musician Tansen joined the Akbar court, and his performances became a subject of many court historians.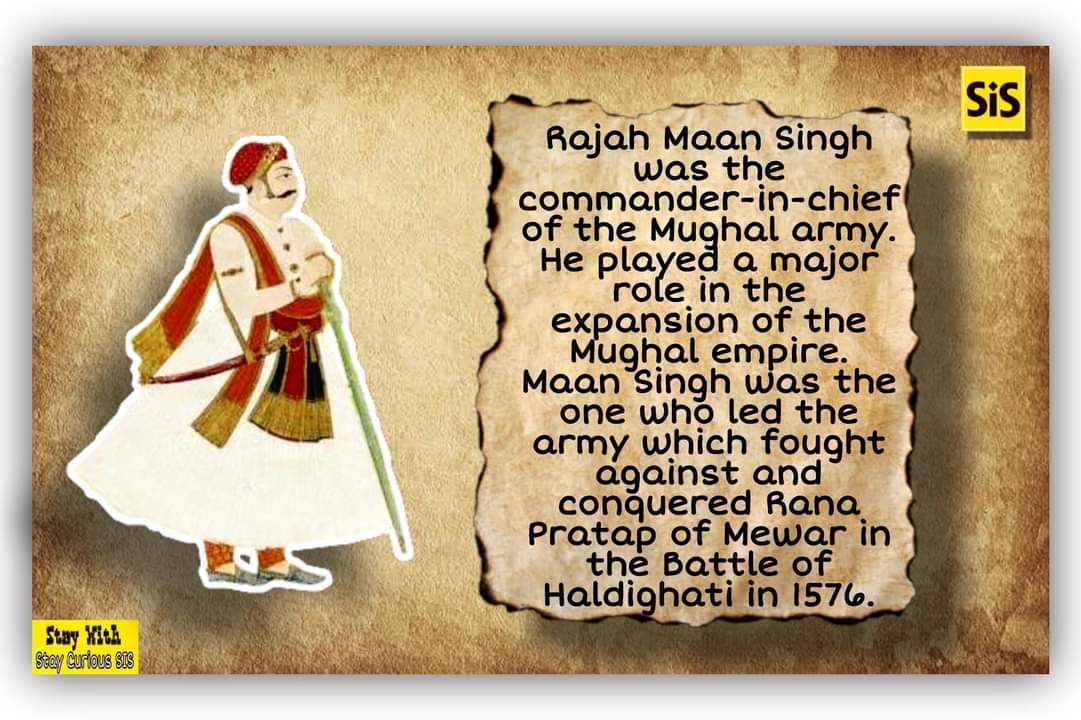 Raja Maan Singh was the Kachwaha Rajput Raja of Amer, a state later known as Jaipur in Rajputana. He was a trusted general of the Mughal emperor Akbar, who included him among the Navratna, or the nine (NAVA) gems (RATNA) of the royal court of Akbar.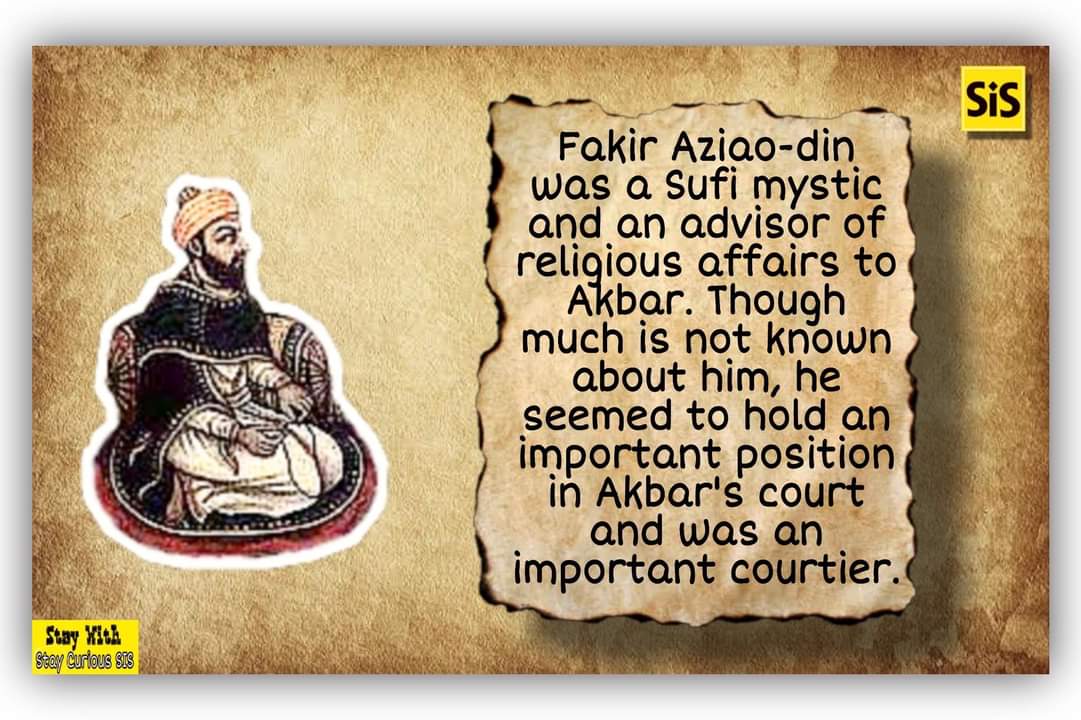 Fakir Aziao Din born as varad was a mystic, purported to be one of the legendary Navaratnas of Emperor Akbar's court. He is described as a mystic who gave religious advice to the Emperor on a wide range of topics. "Faqir" means sage or ascetic in Urdu. He conquered the kingdom of Ahmednagar in the year 1534. He was honoured with a gem of 30 crores during Akbar's time. He was also one of Akbar's Navaratnas or Nine Jewels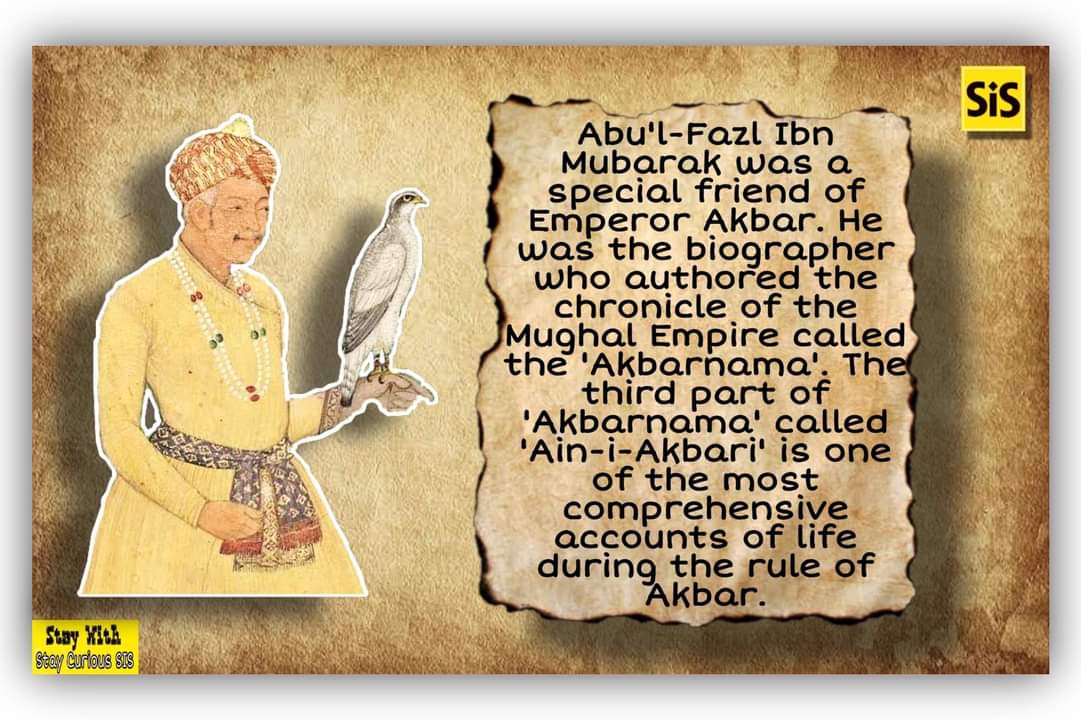 Abu'l-Fazl ibn Mubarak, also known as Abul Fazl, Abu'l Fadl and Abu'l-Fadl 'Allami , was the Grand vizier of the Mughal emperor Akbar, and author of the Akbarnama, the official history of Akbar's reign in three volumes, and a Persian translation of the Bible. He was also one of the Nine Jewels Akbar's royal court and the brother of Faizi, the poet laureate of emperor Akbar.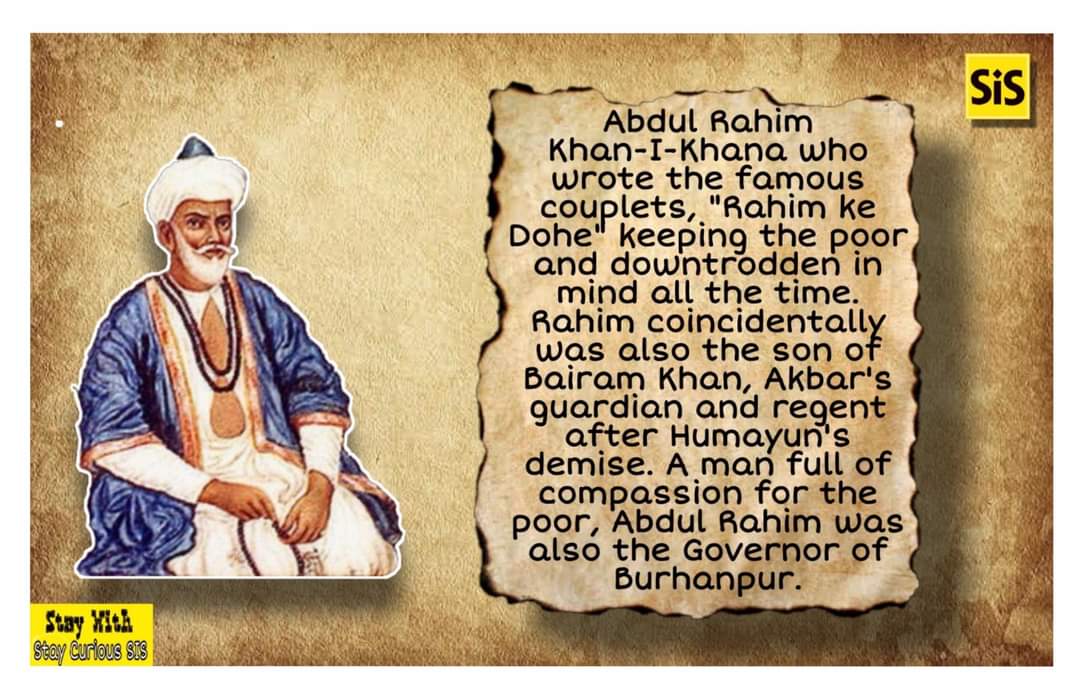 Khanzada Mirza Khan Abdul Rahim Khan-e-Khana, also known as Rahim, was a poet who lived during the rule of Mughal emperor Akbar. He was one of the nine important ministers in his court, also known as the Navaratnas. Rahim is known for his Hindi dohe and his books on astrology. The village of Khan Khana, which is named after him, is located in the Nawanshahr district of the state of Punjab, India.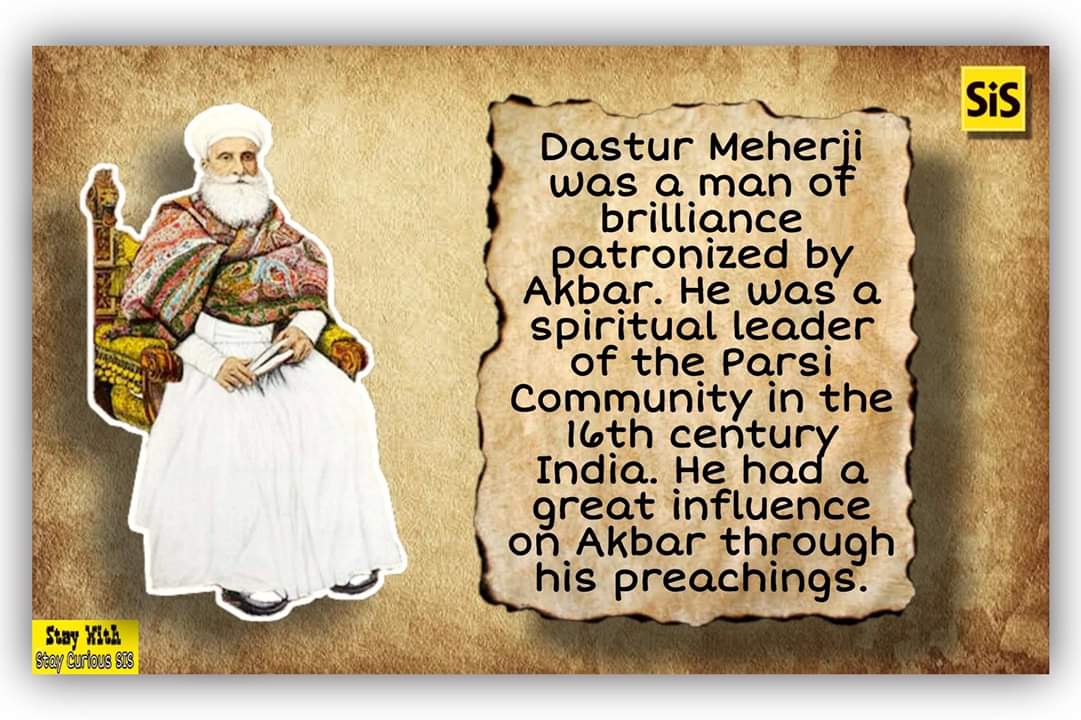 The first Dastur Meherji Rana, sometimes known as Mayyaji Rana, was the undisputed spiritual leader of the Parsi community in India during the sixteenth century. He was renowned not just among the Parsis but also other communities on account of his piety, vast knowledge and spiritual powers.
Dastur Meherji Rana is a renowned name in Parsi history and religious tradition mainly because of his very positive influence on the Mughal Emperor, Akbar the Great.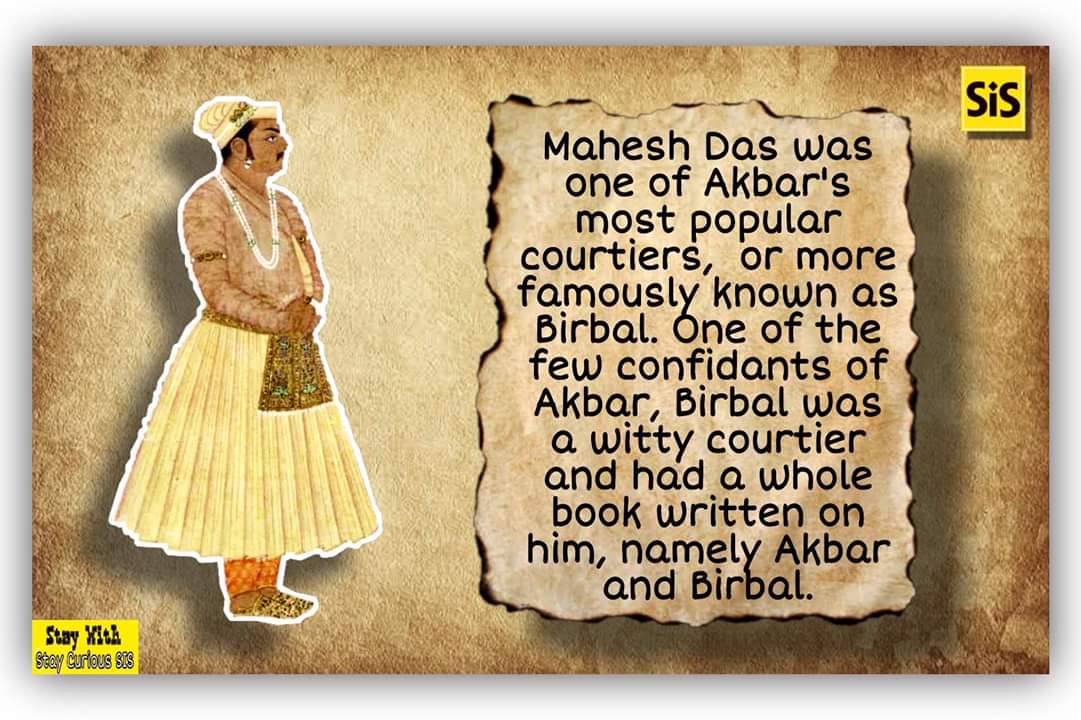 Birbal born Mahesh Das, or Raja Birbal, was a Hindu advisor and main commander of army in the court of the Mughal emperor, Akbar. He is mostly known in the Indian subcontinent for the folk tales which focus on his wit. Birbal was appointed by Akbar as a Minister and used to be a poet and singer in around 1556–1562. He had a close association with Emperor Akbar and was one of his most important courtiers, part of a group called the Navaratna. 
Shaikh Abu al-Faiz Ibn Mubarak, popularly known by his pen-name, Faizi was a poet and scholar of late medieval Indian whose ancestors hailed from Yemen. In 1588, he became the Malik-ush-Shu'ara (poet laureate) of Akbar's Court. He was the elder brother of Akbar's historian Abul Fazl. Akbar highly recognised the genius in him and appointed him tutor for his sons and gave place to him among his decorative Navaratnas.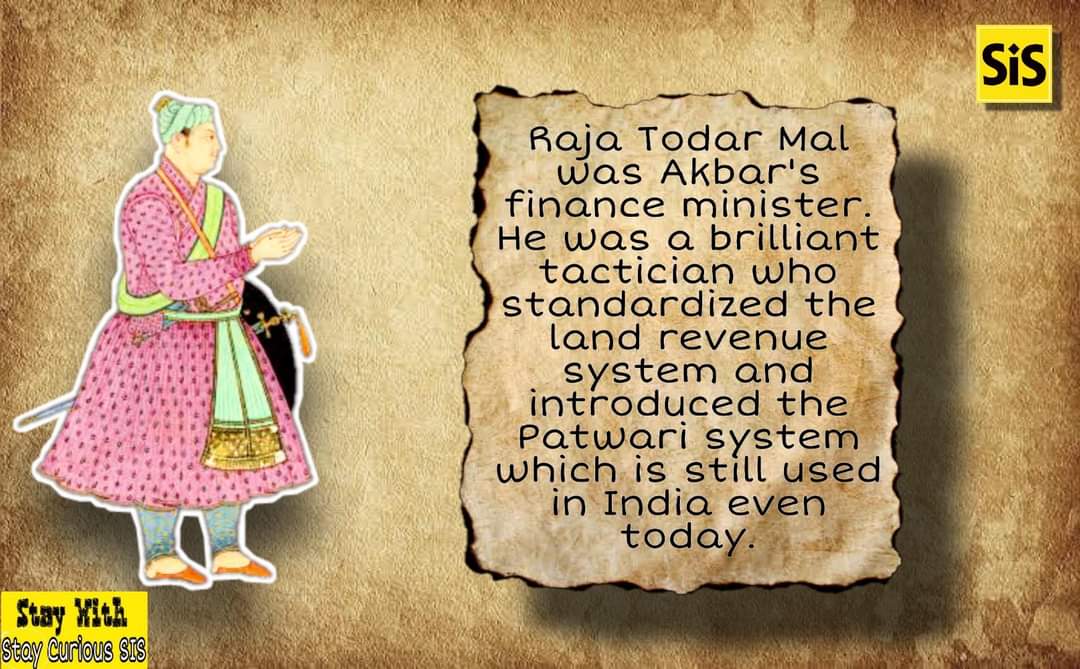 Raja Todar Mal was the Finance Minister of the Mughal empire during Akbar's reign. He was one of the Navaratna in Akbar's court.